News & Notices
Pewsheet – News, Notices, Events, Midweek Services/Bible Study and Readings
Please click here to see the Pew Sheet for Sunday 23 February 2020 (PDF opens in new window)
Welcome to the website for the Whitton Benefice in the Diocese of Salisbury, The Church of England. The Team Clergy are:
Team Rector (vacancy) Vicars: Revd Sue Rodd and Revd Rhona Floate; Assistant Curate: Revd Karen Rizzello. The Team Office is in Ramsbury. Telephone numbers and email addresses can be found on the Contact Us tab.
Whitton Ways Magazine
The Whitton Team Benefice magazine with news from Axford, Chilton Foliat, Froxfield, Ramsbury and Baydon. If you would like to subscribe and receive the magazine, please contact the Editor, Vanya Body
whittonways@gmail.com
Whitton Team – Safeguarding Policy
Please click here to visit the Whitton Team Safeguarding Policy page.
Please click here to read the Whitton Team Ministry Safeguarding Policy (PDF opens in new window)
The Whitton Team Benefice PCC has formally adopted the House of Bishops' Promoting a Safer Church: Safeguarding Policy Statement. The Team's designated Safeguarding Representative is Mrs Marianne Adey. Any queries should be addressed to her or to a member of the clergy.
Reflective Spaces – St Michael's Church, Aldbourne
There will be no Reflective Spaces on 26 February as it is Ash Wednesday. The meeting will be merged with the Ash Wednesday evening service at Baydon.
A respite from a busy life with contemporary words, quiet songs and moments of stillness. A short act of reflective worship based on materials from the Iona Community, at 7pm on the 4th Wednesday of each month (except 26 February 2020 – Ash Wednesday)
An opportunity to reflect on aspects of Christian teaching and living and to look at our own reflections in the mirror of belief and intention.
Now we see but a poor reflection as in a mirror; then we shall see face to face. (1 Corinthians 13:12)
Please come and bring a friend. For further information please contact Revd Karen Rizzello [07882-055878] or Tim Marriott [01672-541734].
Lent Groups

Whitton Team Mission Strategy Group
A big thank you to everyone who completed the questionnaire from the Whitton Parish Mission Strategy Group (MSG) and to those who attended the Church Open Morning. In each of our churches (except Axford) there is a 'Talking Board' where you will gradually see all the questionnaire responses posted. To allow you time to feedback to us with comments, questions or ideas only a few questions at a time will be posted (see Boards for more details).
Mission Strategy Group: Lesley Whelan (Chair) , Kate Buckingham, Sally Charlton, Revd Rhona Floate, Matthew Haines, George Rendell, Nick Whelan.
Grapevine
Grapevine is the Diocese of Salisbury's newsletter, sharing stories of lives transformed in Christ from around Dorset and Wiltshire. Please visit the Diocese of Salisbury website for the latest Grapevine. Current copies can also be found at the back of each church.
Whitton Team News on Facebook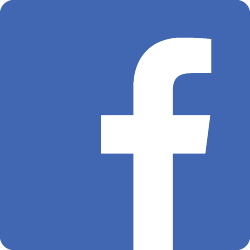 You can find and follow the Whitton Team on Facebook https://www.facebook.com/WhittonTeamNews/