News & Notices
Welcome to the website for the Whitton Benefice in the Diocese of Salisbury, The Church of England. The Team Clergy are:
Team Rector (vacancy) Vicars: Revd Sue Rodd and Revd Rhona Floate; Assistant Curate: Revd Karen Rizzello. The Team Office is in Ramsbury. Telephone numbers and email addresses can be found on the Contact Us tab above.
Almighty God, giver of all good gifts, through your Holy Spirit you call each one of us into ministry and mission; grant us wisdom and discernment in seeking a new Team Rector to share with us in the Parish of Whitton.
Bless the one whom you are calling to join us and prepare us all to pray, serve and grow together; that we may worship you in spirit and in truth, reach out with confidence and compassion to our communities, and cherish all who respond to your invitation to new life, through Jesus Christ our Lord. Amen
Whitton Team – Safeguarding Policy
Please click here to visit the Whitton Team Safeguarding Policy page.
Please click here to read the Whitton Team Ministry Safeguarding Policy (PDF opens in new window)
The Whitton Team Benefice PCC has formally adopted the House of Bishops' Promoting a Safer Church: Safeguarding Policy Statement. The Team's designated Safeguarding Representative is Mrs Marianne Adey. Any queries should be addressed to her or to a member of the clergy.
Pewsheet – News, Notices, Events and Readings
Please click here to see the Pew Sheet for Sunday 22 September 2019 (PDF opens in new window)
Discerning God's vision for our Churches
Thank you to everyone who has responded to the questionnaire and joined in discussions after services. The Open Meeting at Baydon School on Saturday 28 September, 9.30am-12.30pm gives us a time to reflect on its findings and what God might be saying through this. Booking in advance is not necessary, but it will help to have some idea of numbers, so if you are planning to come, please let us know by email to teamoffice@whittonteam.org.uk or phone 01672 520963 by noon, Thursday 26 September. We look forward to seeing you then.
Whitton PCC Mission Sub Group
Grapevine is the Diocese of Salisbury's newsletter, sharing stories of lives transformed in Christ from around Dorset and Wiltshire. Please visit the Diocese of Salisbury website for the latest Grapevine.Current copies can also be found at the back of each church.
Whitton Team News on Facebook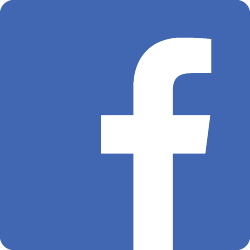 You can find and follow the Whitton Team on Facebook https://www.facebook.com/WhittonTeamNews/