News & Notices
Welcome to the website for the Whitton Benefice in the Diocese of Salisbury, The Church of England. The Team Clergy are: Rector: Revd Canon Simon Weeden; Vicars: Revd Sue Rodd and Revd Rhona Floate; Assistant Curate: Revd Karen Rizzello. The Team Office is in Ramsbury. Telephone numbers and email addresses can be found on the Contact Us tab above.
Whitton Team – Safeguarding Policy
Please click here to visit the Whitton Team Safeguarding Policy page.
Please click here to read the Whitton Team Ministry Safeguarding Policy (PDF opens in new window)
The Whitton Team Benefice PCC has formally adopted the House of Bishops' Promoting a Safer Church: Safeguarding Policy Statement. The Team's designated Safeguarding Representative is Mrs Marianne Adey. Any queries should be addressed to her or to a member of the clergy.
Pewsheet – News, Notices, Events and Readings
Please click here to see the Pew Sheet for Sunday 21 July 2019 (PDF opens in new window)
Grapevine is the Diocese of Salisbury's newsletter, sharing stories of lives transformed in Christ from around Dorset and Wiltshire. Please visit the Diocese of Salisbury website for the latest Grapevine.Current copies can also be found at the back of each church.
Ministers Letter July 2019 – Fetes, Festivals and Farewells
Dear Friends,
The village fete and festival season is well underway, and we are looking forward to the school summer break later this month.
June was especially memorable this year with the 75th anniversary of the D-Day landings being commemorated here in the UK and in Normandy. On June 9th 2019, we dedicated a memorial stone, at the former RAF Ramsbury airfield, as part of remembering our connections with the United States 101st Airborne Division and those who were stationed in Aldbourne, Ramsbury and surrounding villages during WWII.
In July, the church is reflecting on the gifts of the Holy Spirit following the festival of Pentecost which we celebrated on June 9th. In June and July, we are reading the letter from Saint Paul to the new churches in Galatia at Sunday Services. This letter explores God's grace in the context of Jewish Law, the teachings of Jesus, and the challenges of Christian Life. Jesus gave us his grace, a free and undeserved gift of unconditional love; and this is the freedom that Christ offers to all who believe and follow him. Come and join us if you want to find out more.
On August 4th we will be saying a sad farewell to our Team Rector, Simon Weeden, who is retiring after 9 years leading the Whitton team. There will be a Whitton Team service on the 4th at Ramsbury, Holy Cross church at 10.00 followed by light refreshments in the Memorial Hall afterwards. Everyone is warmly invited to join us to say goodbye to Simon and his wife Judith. They will be missed.
Enjoy your summer holidays, be kind to each other. 'Carry each other's burdens, and in this way, you will fulfil the law of Christ'. Gal 6.2.
Wishing you all every blessing,
Revd Karen
Whitton Team News on Facebook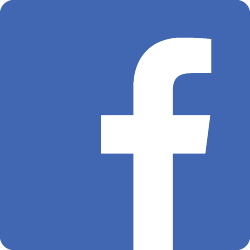 You can find and follow the Whitton Team on Facebook https://www.facebook.com/WhittonTeamNews/