News
Welcome to the website for the Whitton Benefice, in the Diocese of Salisbury.
The Team Clergy are: Rector: Revd Canon Simon Weeden; Vicar: Revd Sue Rodd; and Assistant Curate: Revd Karen Rizzello.  The Team Office is in Ramsbury.
We were delighted that the Revd Rhona Floate is to be half-time Team Vicar in the Whitton Benefice and half-time Rural Field Officer for Wilts Archdeaconry. Rhona is currently Priest in Charge of the White Horse Team (Westbury). The date of Rhona's licensing will be announced in due course. Please continue to pray for her as she prepares to leave her current responsibilities and move into this new role.
Notices and Readings for Sunday 16 December 2018
Cake and Company in 2019
For further information please contact Revd Karen or Revd Sue
Ramsbury's Remembrance Wood – 400 saplings bring memories and new life
On Saturday 10th November children from Ramsbury School, Scouts and other volunteers planted trees for Remembrance. Read more on the Marlborough News website.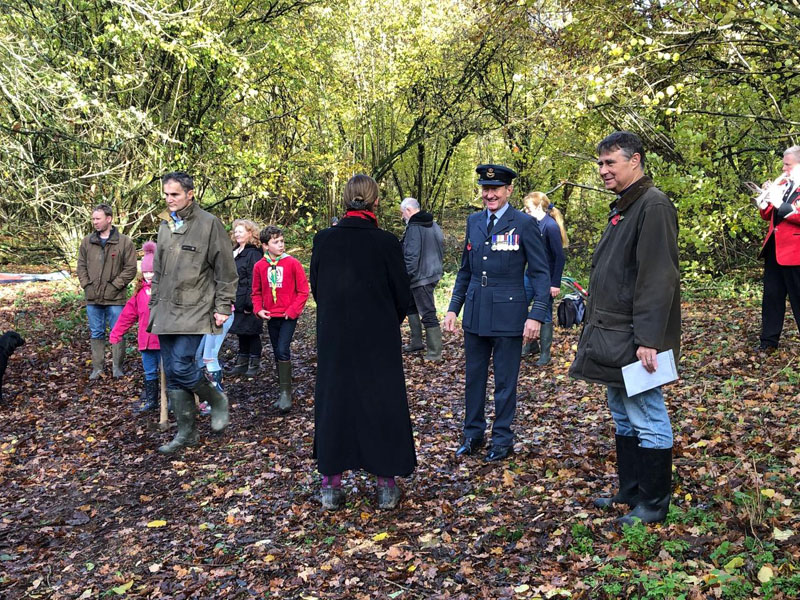 Curates Egg – hatching plans for the future
Hello all
Believe it or not I am now in my third year as a curate. I felt it might be of interest to let you know what that means for someone like me who is nearing some important milestones in their curacy.
Curates are licensed to a parish or benefice for four years. This follows two or three years of academic training at theological college. At the end of their third year the curates are usually signed off by the Bishop as having completed the necessary competencies to be licensed as an Incumbent or Associate Priest in the future. Curates then have the final twelve months to find a new position in the future.
The time has flown by and I can see how I have grown in confidence since I first joined the Whitton team in July 2016. The curacy gives a person time to get to know a parish, to build relationships and to understand the day to day life of ministry. It is a wonderful privilege to be part of a community and to be accepted by families at some of the most important times in their lives. It is through these encounters that a curate grows and learns where their strengths lie. It is only by doing that we truly begin to understand our calling in ministry.
This experience has been, for me, one of joy and fulfilment. It has reinforced by calling. There have been challenges along the way, but I have always felt God's presence at the centre of it all giving me strength and seeing me through.
We all have our path in life and I would encourage everyone to try to discern what that path may be. To be fully human and fully alive is our priority as part of God's creation. Life is too precious to be spent without purpose or meaning.
AMEN and may God Bless you, Revd. Karen
Visit from Notre Dame des Bois – Friday 27 April 2018
View Candice's report and photos here (pdf opens in new window)