Ramsbury
Services for the Whitton Team of Churches
Links
Holy Cross, Ramsbury – A Church Near You
Ramsbury & Axford Village Website
The Methodist Church in Ramsbury
Flying Fishes

Flying Fishes offers activities, games, Bible teaching and refreshments for primary aged children and their parents as an 'after-school' club in Ramsbury. Currently this is offered monthly on the first Thursday and is based in the Church Rooms.  There is no need to book in advance – just look out for the reminders of the next date and time.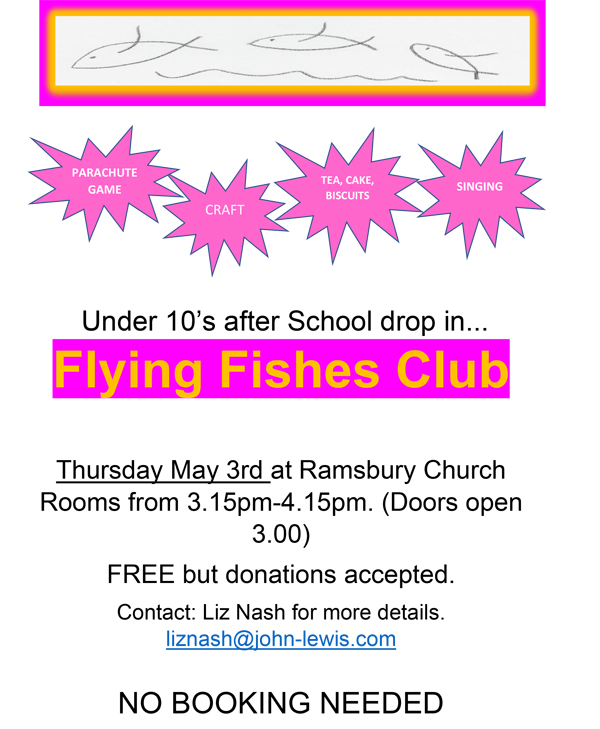 Ramsbury Graveyard Memorial Details
The recording of the information of the nearly 1900 memorials in the village churchyard has been collected by Ronny Price over the last 40 years. This includes both the Old and New Churchyards and both burial and cremation memorials.
There is also now an alphabetical paper register produced by Jane Handford which is inside the church (in the Darrell chapel) for visitors to locate a memorial.
This information from Jane's careful data entry is now also on the Ramsbury web page of findagrave.com. This is searchable by name or surname.
Included is the reference to a site number, the approximate position of which can be found from a summary map, which is also on the web page.