Baydon
Services for the Whitton Team of Churches
Links
St Nicholas' Church, Baydon – A Church Near You
Latest news on the St Nicholas' Church page – Baydon Village Website
Baydon St Nicholas C of E Primary School
Find St Nicholas' Church Baydon on Facebook
Scene in Baydon
A bi-monthly digest of what's going on in Baydon. See the latest edition online on the Baydon village website February 2019
Help to Save Baydon St. Nicholas Church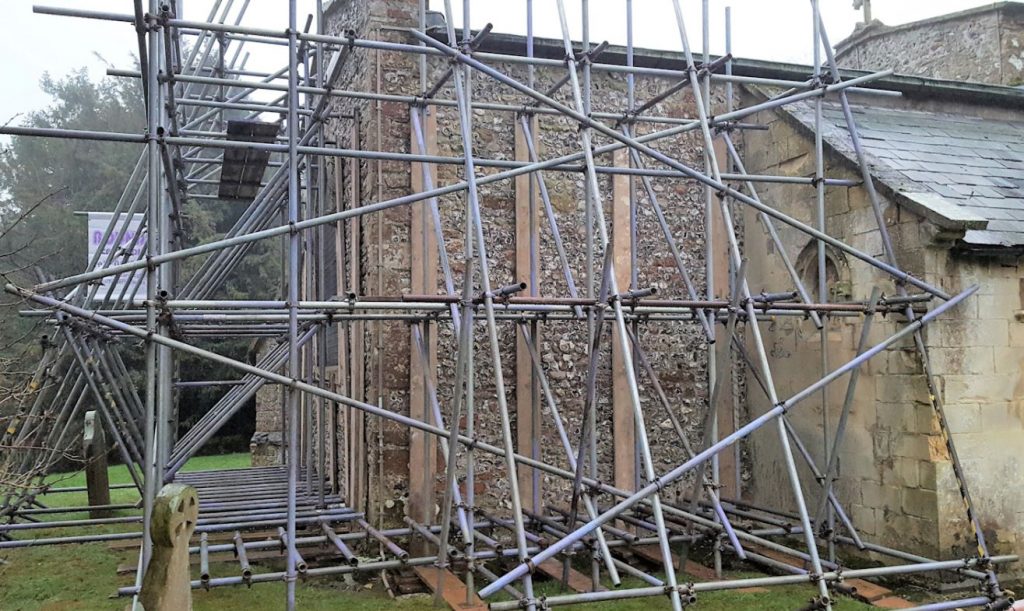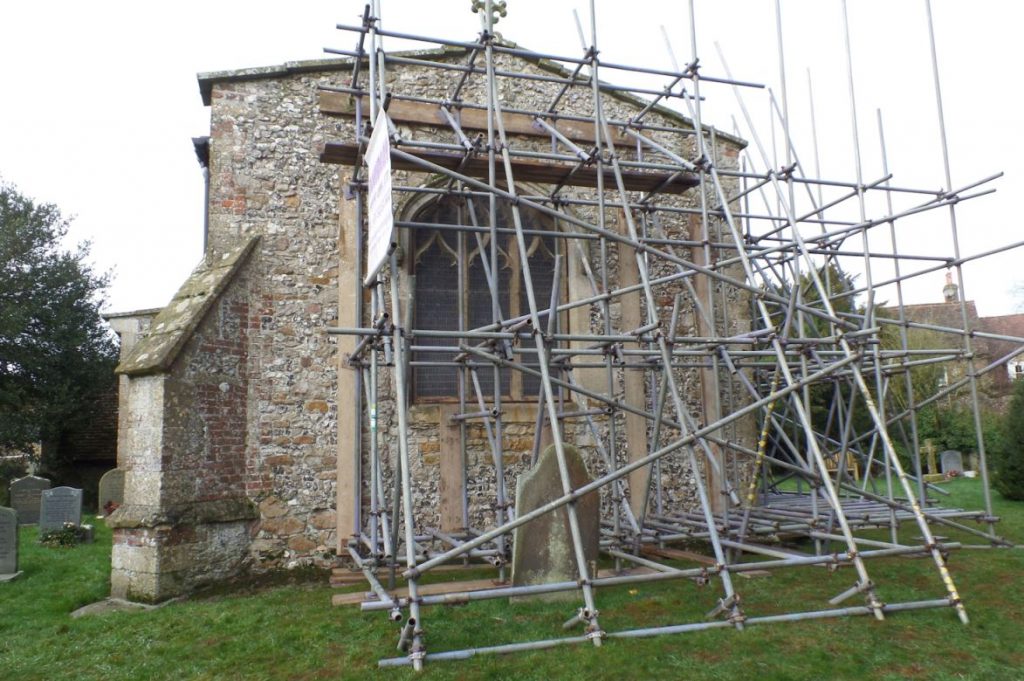 Our beautiful 12th Century church is facing a major crisis, threatening its very existence. Intensive scaffolding is now in place to brace the North and East Chancel walls. Imminent collapse threatens many architectural and historic features including the wonderful stained glass windows. We await reports from architects and structural engineers to advise us on the true extent of the problem and the cost of the major repair. Estimated at £50,000 plus! We are pleading for your help to save our Church.
Could you offer any help (or have contact with someone) either professionally or financially to avert the loss of this beautiful place of worship?
If so please contact Peter Chambers on 07724302704 or email rannochpnc@outlook.com
Any assistance would be gratefully received, to donate, please go to https://cafdonate.cafonline.org/9087
A GoFundMe page has also been set up on Facebook to help raise the money needed to effect repairs to the Church infrastructure. Click here to go to the page. It will open a new tab in the browser. Below is an extract from Facebook explaining why there are 2 donation methods: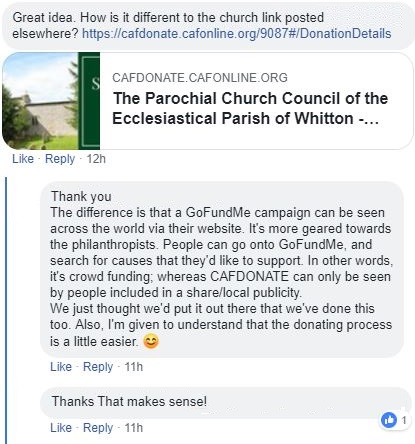 St Nicholas 100 Club
Spaces are still available in the club for anyone who would like to support Baydon's village church whilst being in with a chance to win money each month. Please contact Pamela at pamela.stnicholaslcc@gmail.com if you'd like more details or visit the church page on the Baydon village website.