Aldbourne
Services for the Whitton Team of Churches
Links
St Michael's Church, Aldbourne – A Church Near You
The Methodist Church in Aldbourne
St. Michael's C of E (Aided) School, Aldbourne
Aldbourne Scarecrow Trail Saturday 18 – Sunday 19 May
This year's theme is 'Famous Book Titles' and if previous years are anything to go by we are sure to see some fabulous creations. Trail sheets which give a map of the location and clues to help identify what the scarecrows are will be on sale outside the Community Junction and on The Green. Priced at £2.50 each for adults and £1.50 for the additional children's sheet.
We will have a large marquee on the Green serving drinks, cakes and a BBQ over lunch. A donation of cakes would be much appreciated. There are rotas in St Michael's Church and the Methodist Church, Lottage Road and we would be very grateful if you could write your name when it would be convenient for you to help for a couple of hours. If anyone would like to help with the BBQ, we would love to hear from them.
We very much appreciate the support of local businesses in providing prizes – The Post Offices Stores and Cafe, The Crown and The Blue Boar, plus the White Horse Bookshop in Marlborough.
Please come and support the Aldbourne Churches Together scarecrow trail!

Find Aldbourne Scarecrow Trail on Facebook
Breakfast Church
Breakfast Church is an all age event which takes place on the 4th Sunday of the month at St Michael's Church, Aldbourne. We meet for breakfast at 10.15am. During the service (11am – 11.45am) the children are taken out to enjoy activities in the great outdoors. We all meet back in the church at 11.45am for refreshments. Parents are welcome to accompany their child/ren or stay in church for the service. If you decide to stay for the service one of our DBS checked helpers will look after your child/ren and bring them back to the church at the end of the service.
Find Breakfast Church in Aldbourne on Facebook
Cake and Company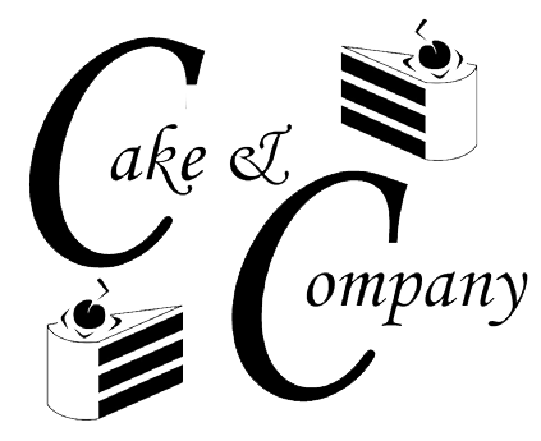 The United Churches Together in the Whitton Team area invite you most warmly to join us for Cake & Company in the Aldbourne Methodist Hall, Lottage Road every first Monday of every month, from 10.30 am – 12 noon.
"Café-style" refreshments (a good cuppa, "proper" coffee, gorgeous cakes),
in a relaxed, friendly environment that's welcoming to all, regardless of age or gender, with
a brief "thought for the day", and
a variety of other activities to choose from each month: for example, music/singing, hobbies/crafts, memory boxes, puzzles…
but also plenty of time just to chat!
There will be no charge, but donations will be accepted. If you need help with transport, please contact: Tina Evans (01672 540250), Ted Hiscocks (01672 521458) or Revd Karen Rizzello (07882 055878).
For further information please contact Revd Karen (07882 055878).
Zimbabwean Family "Braai" (BBQ) Saturday 8 June from 12 noon
St Michael's church (inside if wet!). Traditional S. African farm sausage, homemade burgers, salad & rolls, traditional side dishes and puds (including delicious "koeksisters"), soft drinks. Tickets: £6 adults, £3 children, £15 family ticket (2 adults, 2 children). Donations suggested for bar. Exciting games & activities for children of all ages! All proceeds in aid of the King George VI Centre for children with disabilities in Bulawayo, Zimbabwe, St Michael's chosen charity for 2018/9. Further information from Mike or Sue Rodd (541571), Eleanor Williamson, Ann Brown or Alison Delorie.
Date for your Diary – Aldbourne Combined Churches Village Fete on the Green from 2pm Saturday 29 June
Community Contacts
There is a nominated contact for each house in the village. This person welcomes newcomers, giving them a village Welcome Pack with details of village amenities. In addition he/she delivers church leaflets, keeps an general eye on their area, and frequently is happy to point a person in the right direction to get specific help. Co-ordinator, Joanna Hobart (540418)
St Michael's Churchyard Heritage Project
The St Michael's Churchyard Heritage Project, carried out in 2017 and 2018, has sought to record, as far as possible, the inscriptions on each visible gravestone, building on key details captured in the Wiltshire Family History Society survey carried out in the early 1980s, and the information in St Michael's Churchyard Burials file, located in the church.
Thanks to the efforts of project volunteers, we now have a comprehensive digital record of burial plot information dating back to the second half of the nineteenth century, including plots for which there are no headstones, as well as photos of each gravestone (from 1677), with full inscriptions, to the extent that these are legible. This digital record is available through the Aldbourne Community Heritage Group website, at http://aldbourneheritage.org.uk/village-history/aldbourne-monuments-digital-record
A book is available for reference in the church that looks at, among other things, various aspects of the project, the history of the churchyard, interesting features of some of the stones and the people that they remember.
The project has helped us to rediscover "lost" stones, including a memorial to John Janaway Moulding, one of the last Aldbourne men to fall in the Great War. The memorial, buried over the years, was uncovered during our annual churchyard clear-up at the end of October 2018.