Aldbourne
Services for the Whitton Team of Churches
Links
St Michael's Church, Aldbourne – A Church Near You
St. Michael's C of E (Aided) School, Aldbourne
The Methodist Church in Aldbourne
Lambing Open Day
Mothering Sunday 31 March 2.30 to 4.30pm.
Please come and bring your families. Cake stall in aid of St Michael's Churchyard – donations of your favourite cakes would be very welcome please to Manor Farm. Contacts Jenny Greaves 540788 or Ann Brown 540328.
Special Appeal

Many Thanks!
Donations are still coming in after the special appeal service in St Michael's for KGVI Centre for disabled and profoundly deaf children in Bulawayo, but to date we've received over £3,000 including donations via the online giving website. So with Gift Aid, we'll comfortably top £3500 – which is absolutely amazing!!!
Things are, thankfully, now calmer in Bulawayo, so the school and centre are able to get on with the important business of caring for and educating the children – and these generous donations will help soften the impact of the recent crazy price increases and allow the staff to focus on what really matters – the children! The money from this special appeal is being earmarked to pay for medicines and medical supplies (all of which now have to be paid for in hard currency), as well as consultations with doctors and clinics, which – given the ongoing problems that the children have – are a constant drain on resources.
Many, many thanks to all who participated, and to those of you who continue to pray for all concerned.
With love and thanks on behalf of all at Amandla and KGVI
Mike and Sue Rodd
Donate online at:https://www.totalgiving.co.uk/mypage/KGVISpecialAppeal
(opens in new tab)
Cake and Company in April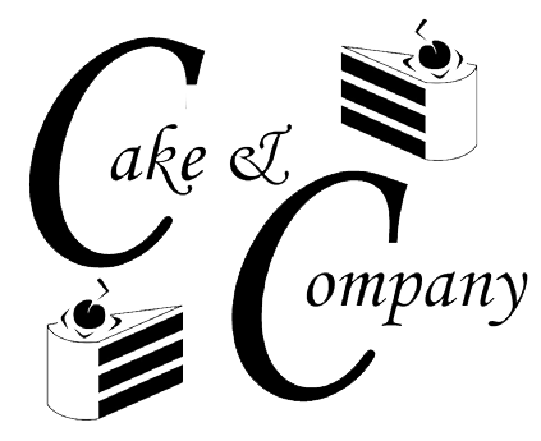 The United Churches Together in the Whitton Team area invite you most warmly to join us for Cake & Company in the Aldbourne Methodist Hall, Lottage Road on Monday 1 April and Monday 29 April 2019. (No meeting on Monday 6 May – Bank Holiday). And every first Monday of every month, from 10.30 am – 12 noon.
"Café-style" refreshments (a good cuppa, "proper" coffee, gorgeous cakes),
in a relaxed, friendly environment that's welcoming to all, regardless of age or gender, with
a brief "thought for the day", and
a variety of other activities to choose from each month: for example, music/singing, hobbies/crafts, memory boxes, puzzles…
but also plenty of time just to chat!
There will be no charge, but donations will be accepted. If you need help with transport, please contact: Tina Evans (01672 540250), Ted Hiscocks (01672 521458) or Revd Karen Rizzello (07882 055878).
For further information please contact Revd Karen (07882 055878).
Breakfast Church
On the 4th Sunday of the month we meet for breakfast at 10.15am in St Michael's Church, Aldbourne. During the service (11am – 11.45am) the children are taken out to enjoy activities in the great outdoors. Parents are welcome to join the children or stay in church for the service. We all meet back in the church at 11.45am for refreshments.
Find Breakfast Church in Aldbourne on Facebook
Community Contacts
There is a nominated contact for each house in the village. This person welcomes newcomers, giving them a village Welcome Pack with details of village amenities. In addition he/she delivers church leaflets, keeps an general eye on their area, and frequently is happy to point a person in the right direction to get specific help. Co-ordinator, Joanna Hobart (540418)
St Michael's Churchyard Heritage Project
We're working with the Aldbourne Community Heritage Group to record what we can of the inscriptions on our churchyard memorials, some of which, sadly, are already too deteriorated to decipher. For further details please contact Jenny Greaves: 540788.
Update October 2018: The St Michael's Churchyard Heritage Project, carried out in 2017 and 2018, has sought to record, as far as possible, the inscriptions on each visible gravestone, building on key details captured in the Wiltshire Family History Society survey carried out in the early 1980s, and the information in St Michael's Churchyard Burials file, located in the church.
Thanks to the efforts of project volunteers, we now have a comprehensive digital record of burial plot information dating back to the second half of the nineteenth century, including plots for which there are no headstones, as well as photos of each gravestone (from 1677), with full inscriptions, to the extent that these are legible. This digital record is available through the Aldbourne Community Heritage Group website, at www.aldbourneheritage.org.uk/village-history/aldbourne-monuments-digital-record
A book is available in the church that looks at, among other things, various aspects of the project, the history of the churchyard, interesting features of some of the stones and the people that they remember.
The project has helped us to rediscover "lost" stones, including a memorial to John Janaway Moulding, one of the last Aldbourne men to fall in the Great War. The memorial, buried over the years, was uncovered during our annual churchyard clear-up at the end of October 2018.