Aldbourne
Services for the Whitton Team of Churches
Links
St Michael's Church, Aldbourne – A Church Near You
St Michael's Church page on the Aldbourne Village Website
St. Michael's C of E (Aided) School, Aldbourne
The Methodist Church in Aldbourne
You can donate on-line to the Special Appeal for KGVI School & Centre, Bulawayo www.totalgiving.co.uk/mypage/KGVISpecialAppeal (opens in new tab)
Sparklers Plus
Monday 18 February at 9.00am in St Michael's Church, Aldbourne. Open to all pre-school and primary school aged children and toddlers. Craft, singing, stories and Tea and Coffee.
Friends of St Michael's Church Annual General Meeting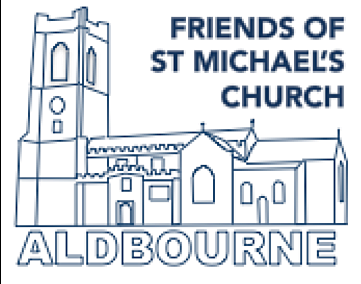 Tuesday 5 March 2019 at St Michael's Church, Aldbourne.
6.00 pm: Doors open. Refreshments
6:30 pm: St Michael's School entertainment
7:15 pm: Formal AGM Business
Cake and Company in 2019
Cake and Company – from 10.30 to 12 noon on the first Monday of each month at Aldbourne Methodist Church.  For further information please contact Revd Karen or Revd Sue
Breakfast Church
On the 4th Sunday of the month we meet for breakfast at 10.15am in St Michael's Church, Aldbourne. During the service (11am – 11.45am) the children are taken out to enjoy activities in the great outdoors. Parents are welcome to join the children or stay in church for the service. We all meet back in the church at 11.45am for refreshments.
St Michael's Churchyard Heritage Project
We're working with the Aldbourne Community Heritage Group to record what we can of the inscriptions on our churchyard memorials, some of which, sadly, are already too deteriorated to decipher. For further details please contact Jenny Greaves: 540788.
Update October 2018: The St Michael's Churchyard Heritage Project, carried out in 2017 and 2018, has sought to record, as far as possible, the inscriptions on each visible gravestone, building on key details captured in the Wiltshire Family History Society survey carried out in the early 1980s, and the information in St Michael's Churchyard Burials file, located in the church.

Thanks to the efforts of project volunteers,  we now have a comprehensive digital record of burial plot information dating back to the second half of the nineteenth century, including plots for which there are no headstones, as well as photos of each gravestone (from 1677), with full  inscriptions, to the extent that these are legible. This digital record is available through the Aldbourne Community Heritage Group website, at www.aldbourneheritage.org.uk/village-history/aldbourne-monuments-digital-record
A book is available in the church that looks at, among other things, various aspects of the project, the history of the churchyard, interesting features of some of the stones and the people that they remember.
The project has helped us to rediscover "lost" stones, including a memorial to John Janaway Moulding, one of the last Aldbourne men to fall in the Great War. The memorial, buried over the years, was uncovered during our annual churchyard clear-up at the end of October 2018.
Community Contacts
There is a nominated contact for each house in the village. This person welcomes newcomers, giving them a village Welcome Pack with details of village amenities. In addition he/she delivers church leaflets, keeps an general eye on their area, and frequently is happy to point a person in the right direction to get specific help.  Co-ordinator, Joanna Hobart (540418)